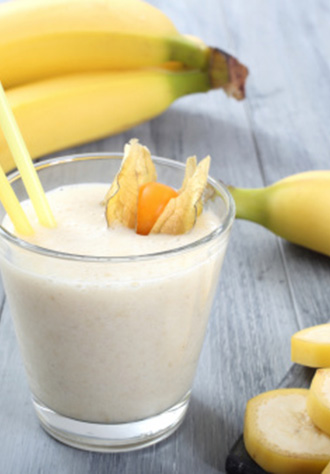 Banana Fruit Shake
What we're mixing up
Whip up a batch of this shake for yourself and two friends. We're pretty sure you'll all go bananas for it.
Ingredients
1 cup frozen banana slices*
1 cup skim milk
1/2 cup pineapple juice, chilled
1/2 cup Florida's Natural® Orange Juice
Chilled orange slices (optional)
Instructions
*Wrap banana slices in heavy-duty plastic wrap and freeze until firm.
Combine frozen bananas, skim milk, pineapple juice, and orange juice in blender and process until smooth.
Pour into glasses and garnish with orange slices.
Serve immediately.
Serves 3