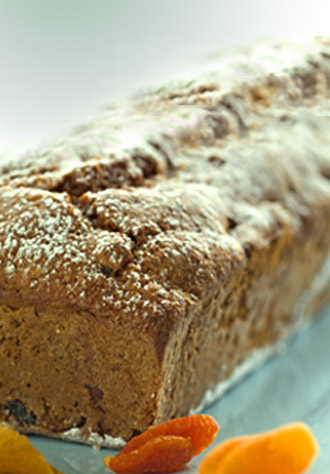 Orange Coffee Cake
What's cooking
Want to make a special day even more special? Start it off with this orange coffee cake. It's quick, easy and delicious—making a happy day even happier.
Topping Ingredients
1/2 cup brown sugar
2 tablespoons orange zest
1 teaspoon cinnamon
1 tablespoon all-purpose flour
2 tablespoons butter
Batter Ingredients
1 & 3/4 cups all-purpose flour
1 tablespoon baking powder
1/2 cup sugar
1/4 teaspoon salt
2 tablespoons orange zest
1/2 cup Florida's Natural® Orange Juice
1/4 cup milk
1/4 cup vegetable or canola oil
1 beaten egg
Instructions
Combine brown sugar, orange zest, cinnamon and flour in a bowl.
Cut in butter until mixture is crumbly.
Set aside.
Combine dry ingredients in a large mixing bowl.
In a separate bowl, whisk together orange juice, orange zest, milk, oil and egg.
Add to dry ingredients and gently stir until just mixed.
Place batter in a greased 8-inch baking pan and sprinkle on the topping.
Bake at 375° F for about 25 minutes, or until cooked through.