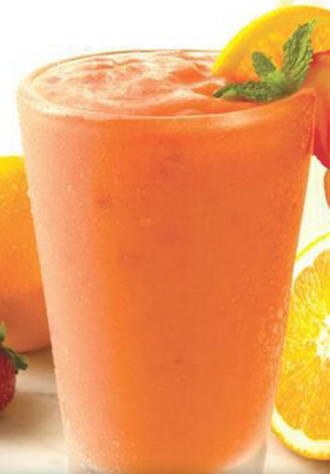 Power-Up Health Shake
What we're mixing up
Whether you're headed to the gym, the office or your citrus groves, you're going to need some energy. This health shake helps us power through our mornings just fine.
Ingredients
1 & 1/2 cups Florida's Natural® Orange Juice
1 cup frozen cantaloupe chunks
1 cup frozen strawberries
1 cup frozen peaches
4 tablespoons wheat germ
Instructions
Combine all the ingredients in your blender and blend.
Using frozen fruit makes the drink creamier.
Serves 1